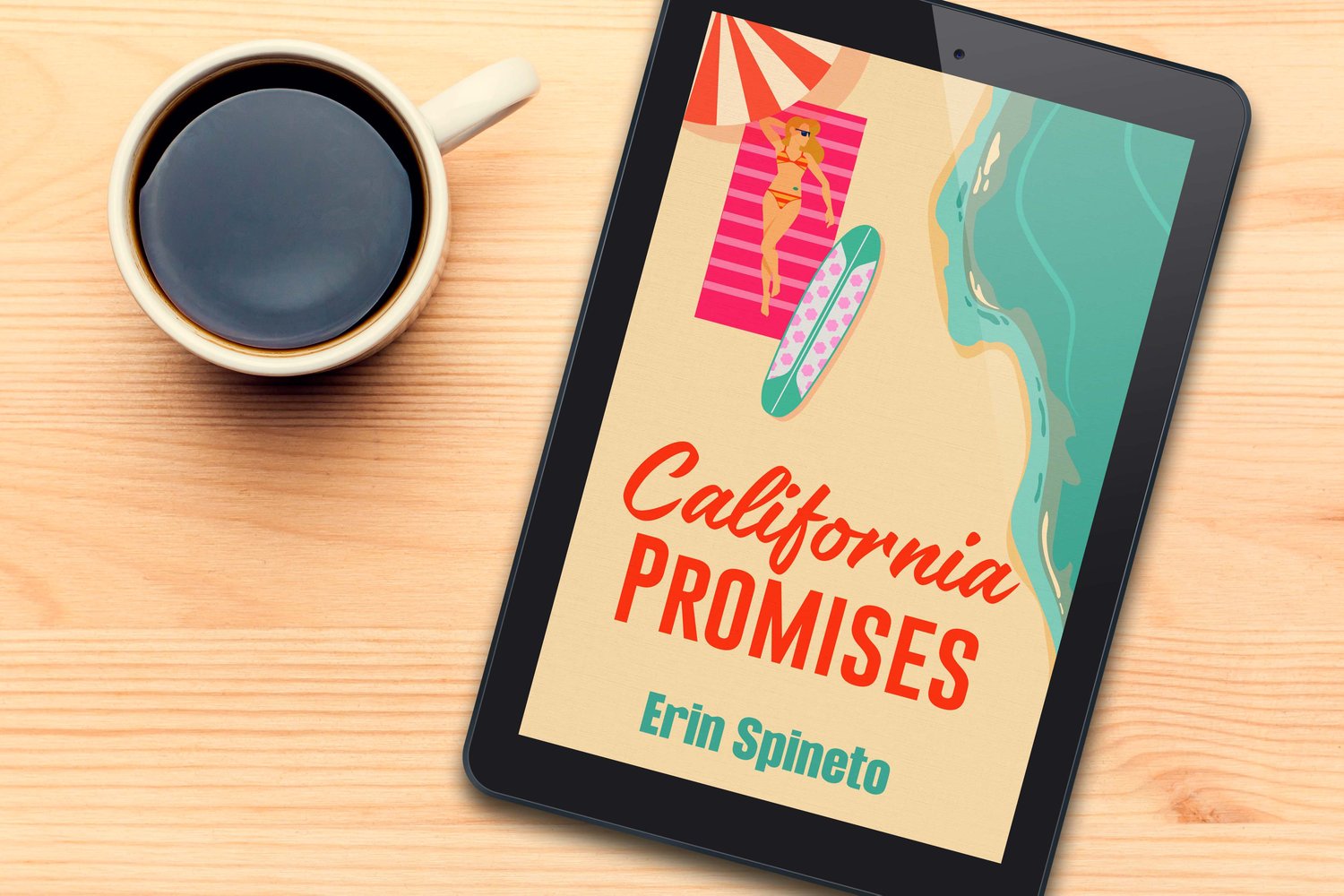 California Promises (eBook)
How can you be totally, absolutely, completely, brutally honest when you can't even admit the truth to yourself?
It's much easier for Charlie Sands to hide behind the lie she's told herself since the day she met Greyson: the guy every girl wants could never love a smartass tomboy like her.
Although Greyson Steel is a best friend worthy of Charlie, he knows she deserves a boyfriend who is a match for her lightning fast mind and strong enough not to let anxiety rule his world. And that guy? That could never be him.
But when they both start blowing past the protective walls they've erected over the years, can they handle love's honesty or will they crumble like a sandcastle at high tide?
In this angsty, friend-to-lovers romance about a brilliant, surfing tomboy and her anxious, fireman best-friend, Erin Spineto, author of Islands and Insulin, spins another "Inspiring tale of being just the right balance of strong and vulnerable."
You'll love the hilarious, double-dating summer goal, breezy escape to the beaches of San Diego and Maui, and fantastic group of friends. California Promises is the first in the Warrior Women Series, a RomCom series full of female surfers who happen to have diabetes and other autoimmune issues and the men who are strong enough to be with a warrior woman.
This is an #ownvoices story for its portrayal of type 1 diabetes by an author with type 1 diabetes.